We Know How Immigration Works
Whether you are an individual or a business, Martin Law can help you with your immigration needs. Our experienced team understands the pitfalls in immigration law. For that reason, we can serve as your guide in avoiding those obstacles when addressing your immigration needs. Martin Law brings more than 40 years of combined legal experience to bear on every immigration case it handles. You can rely on us to provide you with knowledge of your options. Equally important, we can help you choose from those options in an informed and wise manner.
Helping Individuals And Businesses
When you work with Martin Law, you will work with a team committed to maintaining an established tradition of fine lawyering. Upholding that tradition means delivering legal services tailored to your individual circumstances in a manner that is as effective as it is efficient.
If you are an individual, we know you are scared. Your family's well-being is on the line, and you do not know where to turn. We want you to turn to us. We have helped families just like yours in the past and can help you work through this difficult bureaucracy.
If you are a business, you can rely confidently on our seasoned legal judgment in these matters. We know the difficulties businesses face when they need immigration law guidance regarding employees and executives. You will rest easier knowing you have put these complicated issues in the hands of a team that has done this many, many times.
TPS – Temporary Protected Status
The Department of Homeland Security sometimes designates a foreign country for TPS due to conditions in the country that temporarily prevent the country's nationals from returning safely, or in certain circumstances, where the country is unable to handle the return of its nationals adequately. USCIS may grant TPS to eligible nationals of certain countries (or parts of countries), who are already in the United States. Eligible individuals without nationality who last resided in the designated country may also be granted TPS.
DHS may designate a country for TPS due to the following temporary conditions in the country:
Ongoing armed conflict (such as civil war)
An environmental disaster (such as an earthquake or hurricane), or an epidemic
Other extraordinary and temporary conditions
Individuals who receive TPS:
Are not removable/deportable from the United States
Can obtain an employment authorization document (EAD)
May be granted travel authorization
Once granted TPS, an individual also cannot be detained by DHS on the basis of his or her immigration status in the United States.
TPS is a temporary benefit that does not lead to lawful permanent resident status or give any other immigration status. However, registration for TPS does not prevent you from:
Applying for nonimmigrant status
Filing for adjustment of status based on an immigrant petition
Applying for any other immigration benefit or protection for which you may be eligible
PLEASE NOTE: To be granted any other immigration benefit you must still meet all the eligibility requirements for that particular benefit. An application for TPS does not affect an application for asylum or any other immigration benefit and vice versa. Denial of an application for asylum or any other immigration benefit does not affect your ability to register for TPS, although the grounds of denial of that application may also lead to denial of TPS.
Already have an appointment?
Please follow these simple steps before you come in for your appointment:
Please download and fill out the following form: Immigration Intake Form
Once complete, please send it directly to attorney Vincent Martin at

[email protected]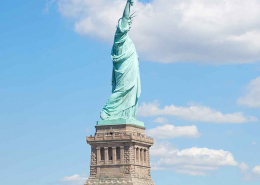 https://martin-law.com/content/uploads/2019/12/immigration-square.jpg
993
1021
dachtera
/content/uploads/2019/10/brand-2-300x74.png
dachtera
2021-11-12 10:25:39
2021-11-12 10:26:27
What is Adjustment of Status for Immigration?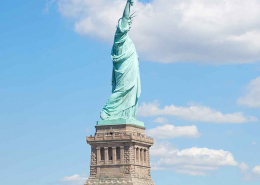 https://martin-law.com/content/uploads/2019/12/immigration-square.jpg
993
1021
dachtera
/content/uploads/2019/10/brand-2-300x74.png
dachtera
2021-10-31 08:52:05
2021-10-31 08:52:05
CITIZENSHIP SUCCESS TIPS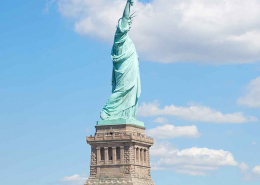 https://martin-law.com/content/uploads/2019/12/immigration-square.jpg
993
1021
dachtera
/content/uploads/2019/10/brand-2-300x74.png
dachtera
2021-09-17 10:24:00
2021-09-17 10:24:00
DACA – Deferred Action for Childhood Arrivals